We found ourselves in Deltaville the other day.

Conveniently,

it was lunchtime.

The Table at Wilton

has been on our list to try. Happily, we report it will stay on our list!
GREAT SETTING
When walking in we were pleasantly surprised by the welcoming modern farmhouse setting. The fresh tulips in glass milk bottles instantly won me over! There are nice wooden booths outlining the restaurant with several tables in the center. The Table has bar seating, which is great option if you want to stop in solo for a drink and bite to eat!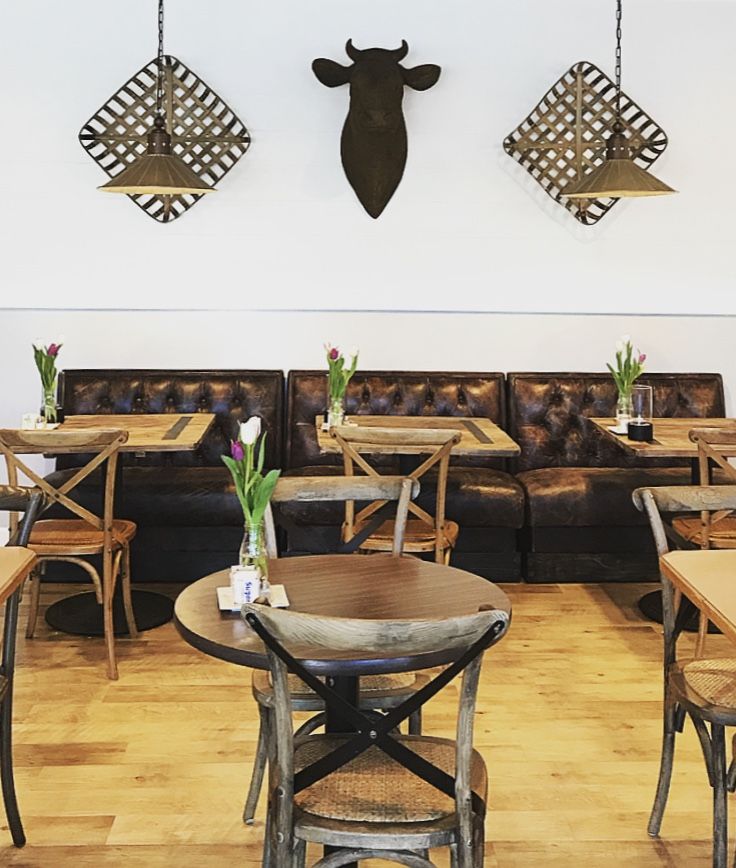 MENU
The lunch menu has soups, salads, and sandwiches. All seemed delicious! We opted for more of the healthy dishes (the meatball sub sounded amazing!). Everything was so fresh and tasty! Honestly no complaints, looking forward to coming back to try more dishes!
Why Emily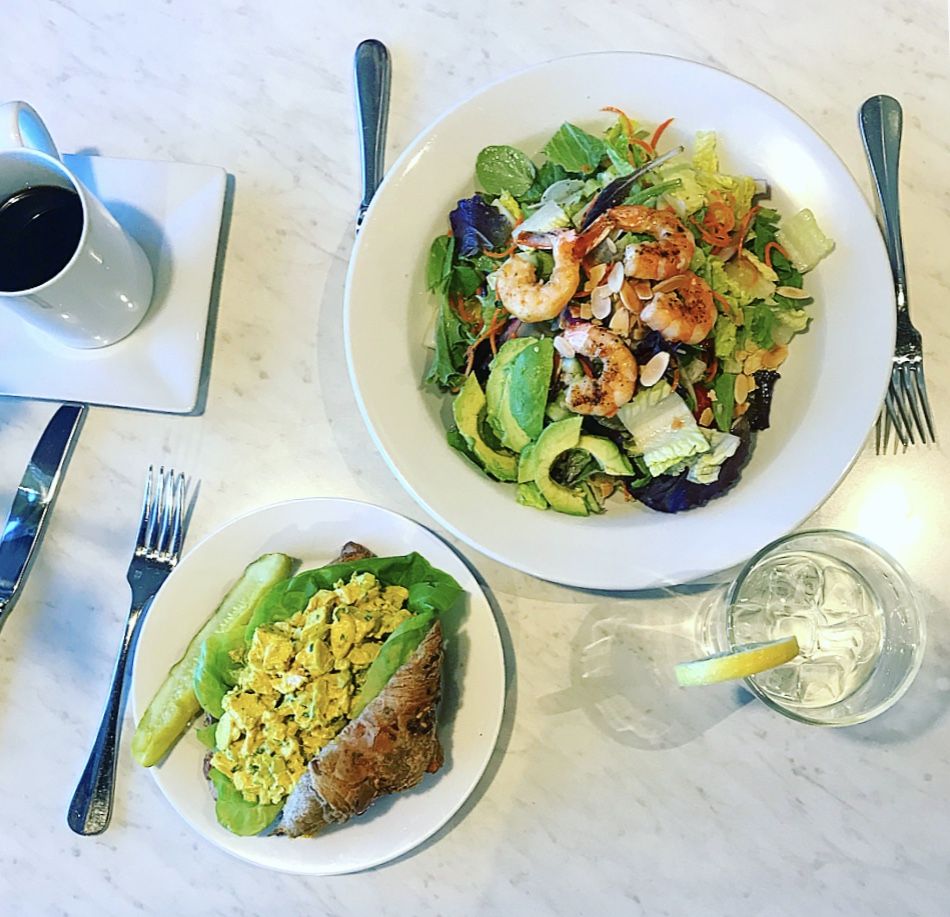 Always. Get. Dessert.
Of course, we had to try out the dessert menu, strictly for research value. We had the blueberry cobbler. It was everything I wanted it to be.

Baked and served in an individual cast iron skillet. So just stopping in for dessert and coffee is a great option!